Oklahoma State Football: Cowboys will need the deep ball to beat Colorado
The Oklahoma State Cowboys offense will need to rely on the deep ball to beat the Colorado Buffaloes strong pass defense.
It's been something that the Oklahoma State Cowboys have relied on for the entire season. Beating defenses over the top is what makes the OK State offense so dangerous. Quarterback Mason Rudolph and wide receiver James Washington form one of the best QB-WR duos in college football.
However, Washington is not the only deep threat that the Pokes have at their disposal. Wide receiver Chris Lacy came on strong at the end of the regular season and established himself as one of the best receivers on the Cowboys depth chart.
Rudolph also has a slot receiver in Jalen McCleskey that can beat defenses with intermediate routes. McCleskey is the most elusive OK State receiver in the middle of the field.
Washington is averaging more than 15 yards per reception and had five games with more than 100 receiving yards. The Pittsburgh Panthers are an example what can happen to a defense that does not prepare for the deep ball against OK State. Washington gashed Pitt for 296 yards and two touchdowns.
OK State faces a tough test in their bowl game. They face the no. 10 Colorado Buffaloes in the Alamo Bowl in San Antonio, TX, on Dec. 29 at 8 p.m. CT. The Buffs defense has been strong against the pass this season. They're allowing only 182 passing yards per game and 1.2 touchdowns. Colorado will likely present one of the most difficult matchups that the Pokes have seen this year.
Both OK State and Colorado had a rough finish to the regular season. The Buffs finished with a record of 10-3 (8-2 PAC-12) following a loss to the Washington Huskies in the PAC-12 Championship game. Comparatively, the Pokes finished at 9-3 (7-2 Big 12) with a loss in a de facto conference title game against the Oklahoma Sooners in the annual Bedlam game.
If the Cowboys can establish the deep passing game early, then that will open everything else up for the rest of the offense. True freshman running back Justice Hill is already over 1,000 rushing yards for the season and can add more to that total.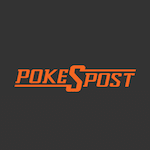 Moreover, senior running back Chris Carson is averaging more than 7.0 yards per carry since returning from injury in the middle of the season. Carson and Hill have been one of the best running back duos the Cowboys have had in the last decade.
Rudolph and Washington will be the biggest key to success for the Pokes in the Alamo Bowl. Both players fell short of expectations in Bedlam and could use a good rebound game. Getting at least 100 yards receiving and one touchdown would be huge for Washington and the Pokes to get a bowl win.